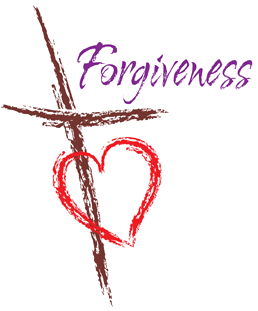 This morning's Charlotte Observer has an article titled "The Ability to Forgive ay Help You Heal." The subtitle for the article is 'Holding onto a Grudge is Bad for the Immune System, Author Says'.
The writer of the article, Jane Glenn Haas, interviewed Reverend Michael Berry, Director of Pastoral Care at Cancer Treatment Centers of America in Philadelphia. Barry is the author of a book soon to be published titled "The Forgiveness Project: The Startling Discovery of How to Overcome Cancer, Find Health and Achieve Peace."
I had the good fortune of meeting Rev. Berry two years ago at the annual meeting of the Society for Spirituality Theology and Health at Duke University. We had lunch together and shared about our common passion on the topic of faith and health.
The short article highlights the connection between chronic stress and health – especially from the standpoint of how an unforgiving attitude can impact have one's health. In addition to reading this short article that appears in many newspapers throughout the country, I would urge you to go to Barry's website www.releasenow.org as it has a lot of helpful information addressing the link between forgiveness, chronic stress, anxiety and health – especially cancer.
Forgiveness, Healing and Health – What the Research Shows
There is plenty of research available that demonstrates the health implications of not forgiving someone. Here is a document on the Forgiveness and Health Research.
Forgiveness, Healing and Health – What the Bible Says
The Bible is chock full of information about the significance of forgiveness. Without a doubt, the Christian faith is based upon the forgiveness that God extends to us through his Son who died on the cross for us. God recognizes that due to the sin nature that we inherited from Adam and Eve, it is our nature to sin and live life in a way that is contrary to the principles that He lays out for us in the Bible. Because God loves us so much, His solution for this problem was to make forgiveness of sins available to us by the death of Jesus. The Bible also has several verses that instruct us to forgive others who have sinned against us.
"Get rid of all bitterness, rage and anger, brawling and slander, along with every form of malice. Be kind and compassionate to one another, forgiving each other, just as in Christ God forgave you." Ephesians 4:31-32

"And when you stand praying, if you hold anything against anyone, forgive them, so that your Father in heaven may forgive you your sins." Mark 11:25

"And forgive us our debts, as we also have forgiven our debtors. And lead us not into temptation,but deliver us from the evil one.For if you forgive other people when they sin against you, your heavenly Father will also forgive you." Matthew 6:12-14

"Bear with each other and forgive one another if any of you has a grievance against someone. Forgive as the Lord forgave you." Colossians 3:13

"He is so rich in kindness and grace that he purchased our freedom with the blood of his Son and forgave our sins." Ephesians 1:7
Forgiveness, Healing and Health – The Bottom Line
The bottom line is, God designed us in a way that we should not hold onto grudges and bitterness towards others. When we do this we pay a price – not only in our emotional and spiritual health but in our physical health.
What would God want you to do? Search your heart and let him reveal to you if there is any unforgiveness and bitterness tucked away deep inside. If there is, God wants you to confess this sin and extend forgiveness to the person associated with that pain and hurt.  His Son paid a high price so you can be forgiven by God. You owe it to God to forgive others!
Related Resources
Blog Post – Guilt, Satan, Disease and Forgiveness
Article – Forgiveness: A Spiritual Exercise for a Healthier Heart