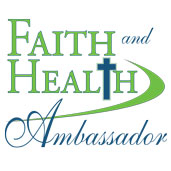 I'm excited!
Tonight begins the 14th Faith and Health Ambassador Course that I've led. We have 11 participants who are passionate to see people be as whole as possible. They live in New York (2), North Carolina, Hawaii, Arizona (2), Virginia, Vermont, Michigan and Missouri (2).
During the course, they'll experience the PathWay 2 Wholeness Bible Study and be resourced to lead it at their churches or ministries.  Most typically, many participants indicate that the course is life-changing for them. I pray this for these 11 people. And  if you have a heart to see people's lives changed by the full Gospel, I invite you to pray for them too.
Here's a link to a map that shows the locations of all 112 Faith and Health Ambassadors who have been equipped to share God's truths for health and wholeness.
I can't wait to get us all together in our first of 11 weekly live webinars!  You can learn more about the course at this link – Faith and Health Ambassador Course.