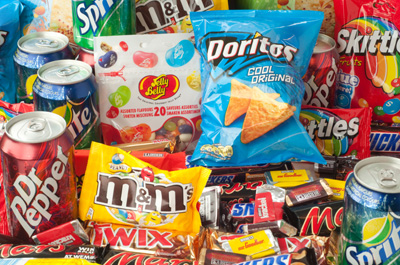 Today I felt lousy – physically and mentally.
About three in the afternoon – during a short jog – I 'connected the dots' between my physical and mental state with what I ate yesterday.
Our Carolina Panthers football team was playing in the NFC Championship game against the Phoenix Cardinals in the early evening, and My wife and I invited a few couples to watch the game and have snacks and dinner. Being in a 'party' and 'tailgate mode, we had a variety of food and beverages for our guests.
I started off the day with a late brunch – a spinach quiche – not all that bad, but it went downhill from there! I snacked much of the afternoon on munchies and enjoyed a flavorful bowl of chili for dinner and some sweet dessert. The munchies included potato chips and onion dip along with some crackers with spinach dip. Chili was followed with a few rich brownies. Yum! Along the way I had a good handful of peanut M & Ms. You get the idea. And oh yes, let's not forget to add to the list two bottles of my favorite German beer.
Today I paid for it. I had brain fog. Nothing really clicked mentally. I was lethargic. I was not energetic as I typically am. I was in a pretty down mood. Finally, I'd had enough and told myself that if I went for a run that it might help. It was about half way through my run that I realized that the food that I ate yesterday was a major culprit in my mood and energy level. And, as it often happens, I felt it would be helpful to crank out a blog post on this issue.
You see, over the past year or more, Janice and I have done a pretty good job of making lots of healthy choices with our food selection and preparation. Buying and eating nutritious food has been the norm, for sure. Lots of vegetables, fruits, healthy protein and hardly any candy and sweet foods. We've loosely followed an 85-15 guideline – eating healthy food about 85% of the time. Consequently, we've experienced pretty good health and I've recognized that my mental clarity and energy level has been commensurate with my healthy eating habits.
Not yesterday and today.
But it doesn't stop there. It's more than not feeling energetic or mentally alert. Today I have not been too productive at all. This blog post will be one of only a few really meaningful accomplishments today. Today I've done very little to serve others and His kingdom with the gifts and talents that God has given me. I'm not sure that I have been of much service to Him today. Yet, that's why He has given me, and you, a body and a life – to make a difference in the lives of others. Today, I did not do that too well and I attribute this to my unhealthy eating choices yesterday.
I'm not beating myself up for this, and I don't want you to do that either if you engaged in a similar eating pattern yesterday. I just want us to all 'connect the dots' between our eating and our physical and mental state. There is a connection, and I want you to be aware of it. This experience hit this home pretty well for me. Maybe this post has been a helpful reminder for you too.
You have a specific purpose in this life. And the better your health is, the more energy and function you'll have to fulfill this purpose. Healthy eating plays a HUGE role in being fit so that you can do your part in God's kingdom. I hope that you're eating well most of the time!
There is a saying – "You are what you eat." This is an example. We need to eat well so that we have the mental and physical energy to serve in God's kingdom… so that He can be glorified!
Fortunately, in my story, there is one consolation – our Panthers rolled all over the Cardinals and are now headed to the Super Bowl!
Have a great day!
Related Resources