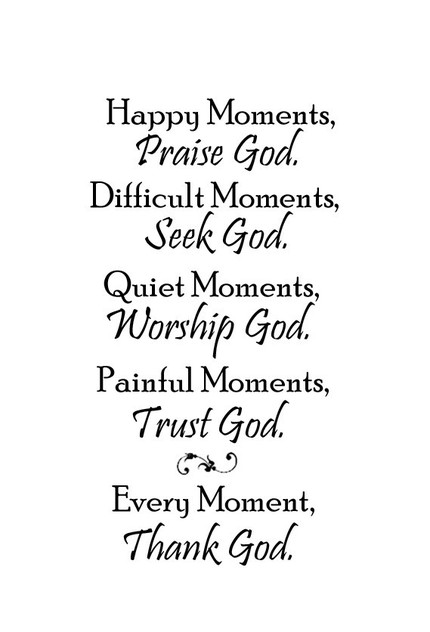 In everything give thanks; for this is the will of God in Christ Jesus for you. 1 Thessalonians 5:18
This verse came to my attention in two differnet manners today – through an email and in one of my devotionals.  So, I've decided it ought to be a part of the blog post today.  Perhaps it will be meaningful to you.
Hope you have a wonderful day and a great weekend!